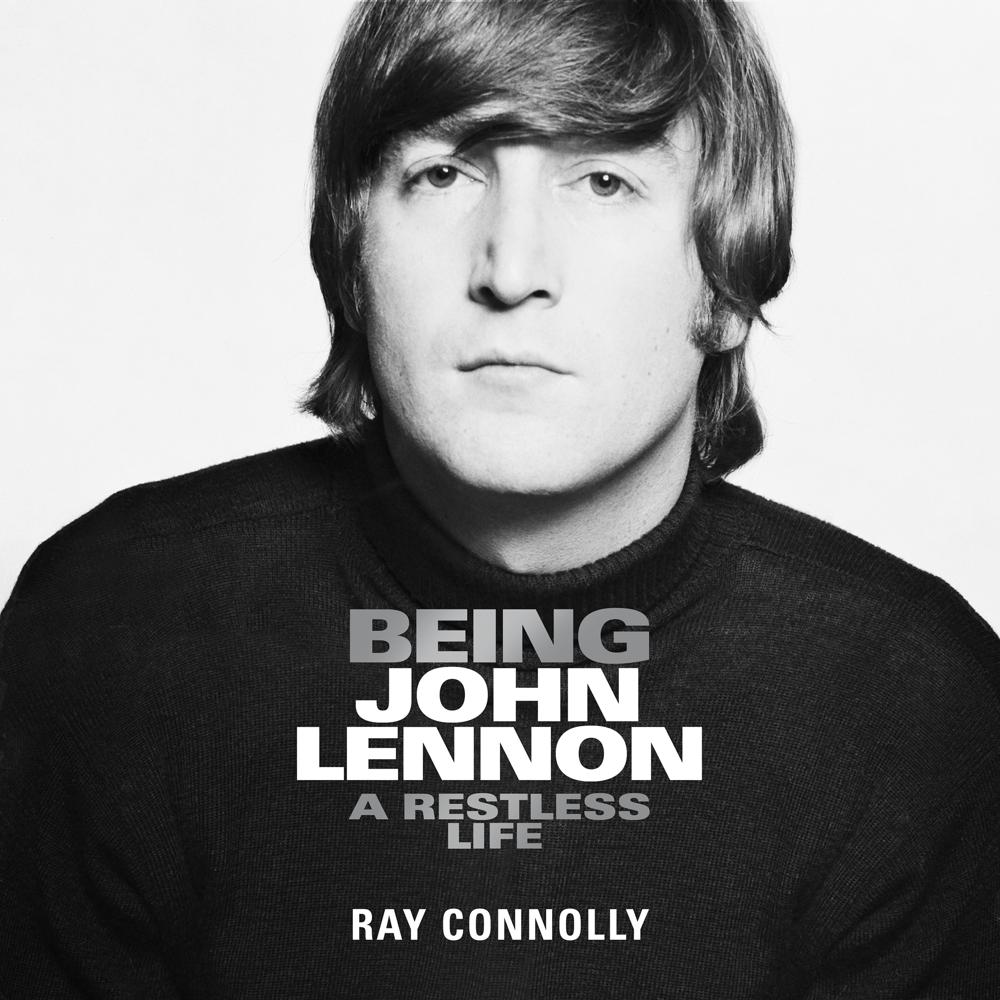 Being John Lennon
Author

Ray Connolly

Narrator

Peter McGovern

Publisher

Orion

Run Time

15 hours and 46 minutes

Format

Audio
Listen to a sample
What to expect
What was it like to be John Lennon? What was it like to be the cast-off child, the clown at school, and the middle-class suburban boy who pretended to be a working-class hero? How did it feel to have one of the most recognisable singing voices in the world, but to dislike it so much he always wanted to disguise it? How must it have felt, when he saw the melodies of his younger song writing partner praised so highly, and his own songs, in his eyes, undervalued? And what was it like to become trapped inside a four-headed deity knowing that it would become increasingly impossible to keep feeding the desires of its worshippers?
Being John Lennon is not about the whitewashed Prince of Peace of 'Imagine' legend, because that was only a small part of him. Nor is it about the permanently angry young rebel of the movie Nowhere Boy, or even the ranting Beatles iconoclast of the Rolling Stone interviews. All three of those personae had a degree of truth in them. But the John Lennon depicted in these pages is a much more kaleidoscopic figure, sometimes almost a collision of different characters.
He was funny, often very funny. But, above everything, he had 'attitude', his impudent, plain speaking somehow personifying the aspirations of his generation to answer back to authority. Before John Lennon, entertainers and heroes to the young had almost invariably been humble, grateful young men, who bestowed on their managers the respect they might have given to their bosses or headmasters.
John Lennon didn't do that. With that amused, slightly insolent lilt to his voice, and a two edged joke never far away, he met everyone – grand, authoritarian, super famous or none of those things – on a level playing field. Rank and status didn't unnerve him. He could, and would, say the unsayable. Perhaps sometimes he shouldn't, and he would excuse himself later by saying, 'Oh, that was only me mouth talking.'
Though there were more glamorous rock stars around, even in the Beatles, it was John Lennon's attitude which caught, and then defined, the moment best.
(p) Orion Publishing Group 2018
Critics Review
Connolly, the author of Being Elvis, takes a sensible route down the path dividing the saint and the monster in
this careful, thoughtful biography. It's a well-told story, but Connolly has a substantial advantage: as a journalist for the Evening Standard and the Sunday Times, he came to know Lennon well enough to be invited repeatedly to his Berkshire house, Tittenhurst Park … Yet Connolly wears his acquaintance lightly, never forcing himself into the narrative or sinking into the hideous mateyness that can blight rock biographies … For Connolly, it is Lennon's insecurities that are ultimately most revealing, rooted in an unsettled childhood in Liverpool's postwar suburbs … Connolly does all this with quiet expertise, an understated writer who collates all the details into a vivid whole … [N]either hatchet job nor hagiography, Being John Lennon swerves dead-hero worship. What survives is the complicated, enduringly fascinating man

Sunday Times

Connolly draws on his archive conversations with the Beatles to give a superb portrait of a dissatisfied star who couldn't stop reinventing himself

Daily Telegraph

Connolly tells the story with a fitting, powerful sense of drama.

DAILY MAIL

Connolly perfectly captures the shabby conformism and deference of post-war Britain that the Beatles would help to overturn. He handles their much-told tale with welcome concision … He deals with the difficult subject of Yoko deftly … there was never a Saint John – the man in Ray Connolly's account is much more human, and much more lovable

Observer

'[John Lennon] would probably enjoy this very fair biography… Connolly's book presents him as neither saint nor sinner but captures with honesty a complex and fascinating character. Lennon's is an oft-told story but Connolly still unearths nuggets about the insecurities that shaped his life, and the collaboration and rivalry with Macca that created magic

The Sun

An intimate biography that finds much to say that is new about the head Beatle

Choice Magazine
More from the same
Narrator
Subscribe to our newsletter
Sign up to get tailored content recommendations, product updates and info on new releases. Your data is your own: we commit to protect your data and respect your privacy.