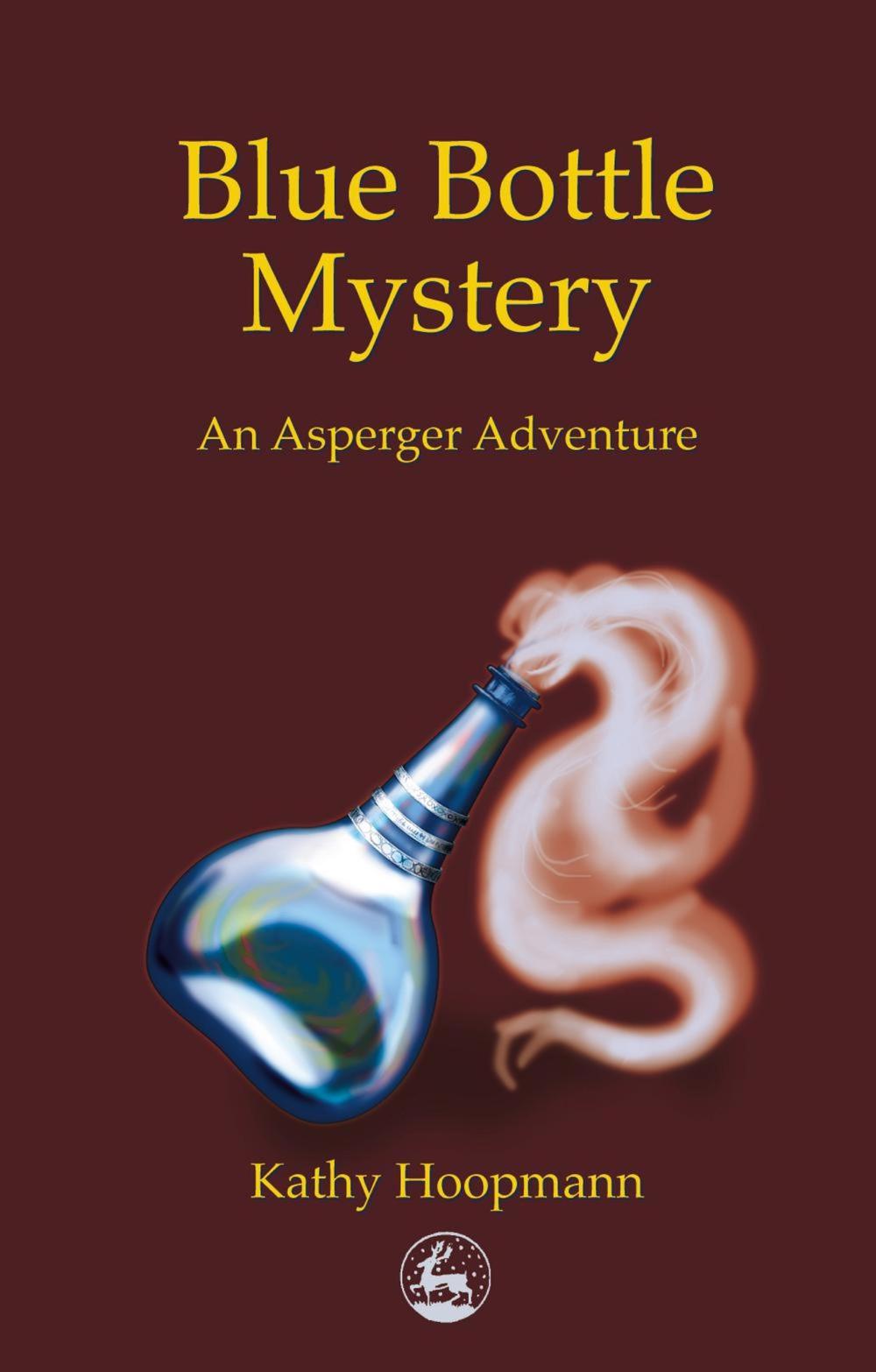 Blue Bottle Mystery
Author

Kathy Hoopmann

Narrator

Renee Schlim

Publisher

John Murray Press

Run Time

1 hour and 15 minutes

Format

Audio
Listen to a sample
What to expect
The well-loved adventure story about a boy with Asperger's who finds a mysterious magic bottle…
This is a warm, fun-filled fantasy story for children with a difference: the hero is Ben, a boy with Asperger Syndrome. When Ben and his friend Andy find an old bottle in the school yard, they little realize the surprises about to be unleashed in their lives. Bound up with this exciting mystery is the story of how Ben is diagnosed with Asperger Syndrome and how he and his family deal with the problems and joys that come along.
Blue Bottle Mystery is a delight to read that is more than just another kid's book. For the first time, the issues and frustrations that a child may have with Asperger Syndrome are explored within a fictional format especially for children. Its portrayal of Ben as the central character offers other children with autistic spectrum disorders and their peers a positive role model. It is a valuable teaching tool that demystifies children with Asperger Syndrome, justifying their individuality as valid and interesting.
In Blue Bottle Mystery Kathy Hoopmann has combined her love of children with her passion for fantasy literature to produce a delightful read for anyone who loves an adventure and wants a unique insight into the mind of an Asperger child.
(P) 2017 Hodder & Stoughton Limited
Critics Review
Blue Bottle Mystery is a children's story, which addresses the misunderstandings that arise from behaviours exhibited by a child with Asperger Syndrome…Throughout the adventure, the reader is offered an enlightening and entertaining insight into the mind of a child with this disorder. BBM is an educational adventure, ideal for a sibling who may be experiencing difficulty understanding and accommodating the behaviour of a brother or sister with Asperger Syndrome. It would also be suitable for a child who has Asperger Syndrome and who is seeking support and/or a better understanding of their condition. Although targeted at a reader of about eight or nine years, the language is simple and light enough to be understood by a younger child and the plot offers the depth to entertain a reader of any age. This book would be a valuable addition to the bookshelves of all families, schools and health professionals, who live, play and/or work with a child with Asperger Syndrome. At the end of the book is also a very useful list of organisations and contacts for further information.

The Australian Health Consumer

Blue Bottle Mystery is a simple and straightforward story with appealing characters. It's a gentle introduction to the challenges and unique qualities of people living with Asperger and a welcome read for families who have experienced it and similar conditions.

Heather Dieffenbach, Lexington Public Library

Blue Bottle Mystery is a whimsical tale with a punch. Not only does it educate about the effects of Asperger Syndrome, it tells a sweet tale to boot. Ben and Andy both struggle with their conditions at the beginning of the book. With the help of the blue bottle, they are able to overcome their problems. But they also learn something along the way.

Midwest Book Review

exciting enough to keep you turning the pages and so well written that it helps you understand what it feels like to have Asperger Syndrome like Ben.

The Word Pool

I read this book in under an hour and then immediately picked it up and read it again, much to my brother's disappointment ("It's my book!") It is a story that succeeds in the challenge parents and siblings have been faced with for years – how to explain what Autism is without drowning people amidst technical terms and psychology. It contains a lot of information whilst still being an intriguing tale of a boy's adventure that would excite any child whether they had autism or not. It was a wonderful to listen to my brothers cries of "Oh now I understand," " I do that," " Aspergers – that's what I have." The story highlights the problems for family and friends of Autistic children and for the children themselves and allows the reader to take up their part in the story. It provides advice and support, a good explanation of Autism and a heart-warming story. We shall have to buy another copy because both my brother and I love it too much to let the other have a read. My only criticism is that it does not make a good bed-time story as my brother would not go to sleep; he wanted to hear more of the story and tell me more about what he had read. Congratulations on a truly wonderful book. Best of luck.

Clare Truman (age 14)

Imagine trying to find your way in foreign country where the signposts are jumbled; or not being able to talk, use your hands or facial gestures; or hearing 10 radio programmes at once and not being able to tune in to any of them. This is how a person with Asperger Syndrome feels. Blue Bottle Mystery is a delightful children's story that includes a character who suffers from this affliction and has to cope with it in order to solve a mystery. Intended to explain the Asperger condition to young sufferers and their friends, the book is non-threatening and makes learning fun. It should achieve its objective and maybe also make adults more aware of the problems the sufferers have to face.

Sunshine Coast Sunday
Subscribe to our newsletter
Sign up to get tailored content recommendations, product updates and info on new releases. Your data is your own: we commit to protect your data and respect your privacy.