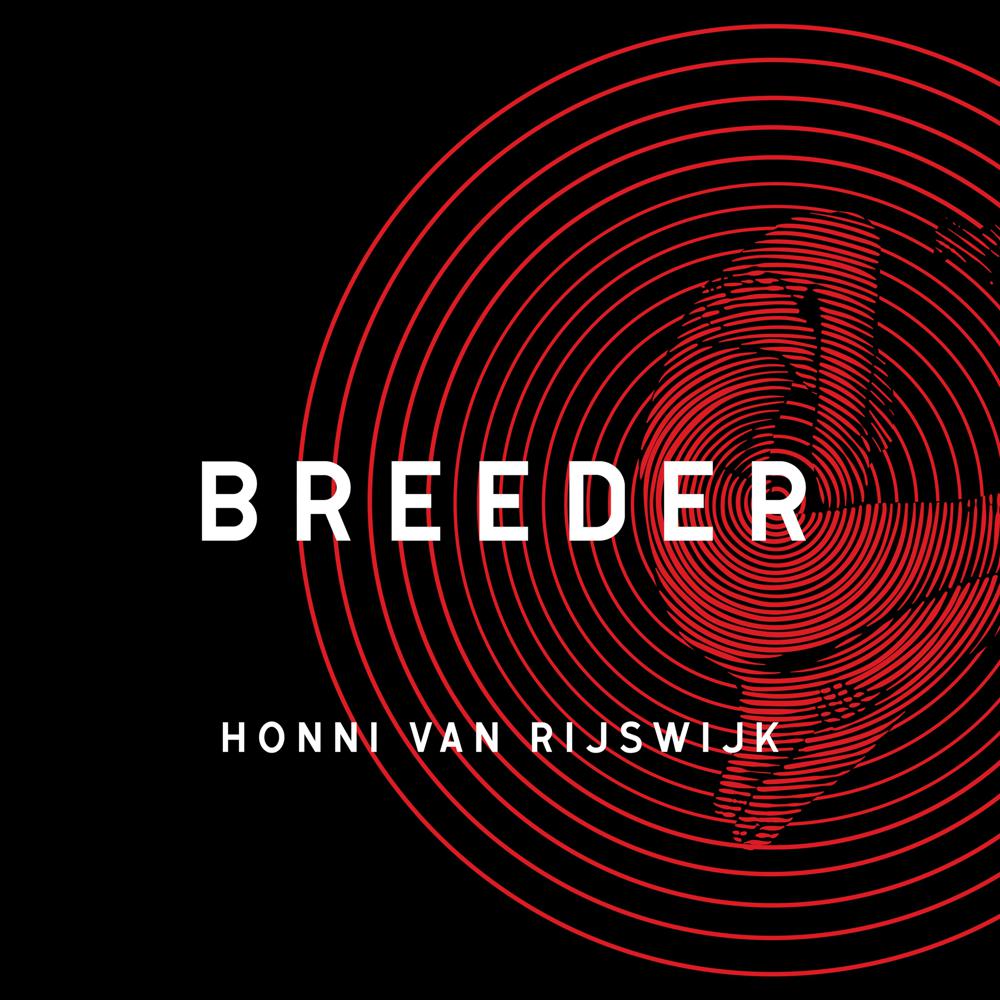 Breeder
Author

Honni van Rijswijk

Narrator

Emmett Grosland

Publisher

Blackstone Publishing

Run Time

6 hours and 55 minutes

Format

Audio

Genre

Children's / Teenage fiction: Action and adventure stories, Children's / Teenage fiction: Crime and mystery fiction, Children's / Teenage fiction: General fiction, Children's / Teenage fiction: Science fiction, Children's / Teenage fiction: Speculative, dystopian and utopian fiction, Children's / Teenage fiction: Thrillers, Children's / Teenage general interest: Law, police and crime, Children's / Teenage: Personal and social topics, Fiction: general and literary.
Listen to a sample
What to expect
Will Meadows is a seemingly average fifteen-year-old Westie, who lives and works in Zone F, the run-down outermost ring of the Corporation. In the future state of the Corp, a person's value comes down to productivity: the right actions win units, the wrong ones lose them. If Will is unlucky and goes into unit debt, there's only one place to go: the Rator. But for Zone F Breeders, things are much worse—they're born into debt and can only accrue units through reproduction.
Every day in Zone F is a struggle, especially for Will who is fighting against time for access to an illegal medical drug, Crystal 8. Under the cover of night, Will travels to the Gray Zone, where life is less regulated and drugs—and people—are exchanged for gold. There, Will meets Rob, a corrupt member of the Corporation running a Breeder smuggling operation. Will also meets Alex, another teen whom he quickly recognizes as a Breeder in disguise.
Suddenly, Will has an illicit job and money, access to Crystal, and a real friend. As the pair grows closer, Alex shares her secret: she is part of the Response, an uprising to overthrow the Corporation. Caught up in the new friendship, Will and Alex become careless as the two covertly travel into Zone B for a day of adventure. Nothing goes as planned and Will's greatest fear is realized. Will his true identity be revealed?
Critics Review
"Will is an engaging narrator, irreverent and fatalistic about his lot in life…The themes introduced are intriguing…This dystopian novel poses fascinating questions."

School Library Journal

"This short, fast-paced novel set in a futuristic yet terrifyingly familiar world is perfect for fans of Marie Lu's Legend series. Readers will find themselves fully immersed in the bleak Corporation landscape and the lives and fates of those struggling to survive…An absorbing tale of survival in a post-apocalyptic future."

Kirkus Reviews

"Honni van Rijswijk's debut is a thrilling ride through a not-too-distant future where state control over capital, sexuality, and labor is even more rigorously maintained than in our present moment. Although only by a bit—the prescience of Breeder is felt on every page where a militarized 'Corporation' knows everything about you and your desires. If there is hope for us, it derives from the queer and trans strategies of self-making and unmaking that van Rijswijk's characters devise: they have, and she has, much to teach us about resisting contemporary technologies of control. Plus, it's thrilling, sexy, and gorgeously paced."

Grace Lavery, author of Please Miss

"Pacey, gritty and inventive, Breeder buzzes with a dark energy as it follows the fate of two teens trying to survive in a crumbling dystopian society where men are valued for their work productivity, and women for their reproductive ability. In this intricately imagined and grimly fascinating world, teenage friends Will and Alex find themselves trapped in the Corporation's frightening web. By taking us inside a dark nightmare that offers its protagonists no easy answers, Honni Van Rijswijk holds a fearless and ferocious mirror to our own lives. Written with gleaming prose, these characters are fully formed, and their triumphs and betrayals are as harrowing as they are heartfelt. A brilliant debut novel filled with heart-in-your-throat tension as it races toward a stunning finale."

Poppy Gee, author of Bay of Fires and Vanishing Falls

"Van Rijswijk's beautiful writing paints a vivid picture of a dystopian future where oceans are acid and the air itself is poisonous. As brutal as the world itself is, it's nothing compared to the people who inhabit it. Poignant and eerily timely, Breeder is a fast-paced sci-fi that reminds us a value can't be placed on our humanity."

Lani Forbes, award-winning author of the Age of the Seventh Sun series

"Proxy meets Handmaid's Tale, Breeder will force readers to ask how far they would go to decide their own fate."

Joelle Charbonneau, New York Times bestselling author of the Testing Trilogy
Subscribe to our newsletter
Sign up to get tailored content recommendations, product updates and info on new releases. Your data is your own: we commit to protect your data and respect your privacy.