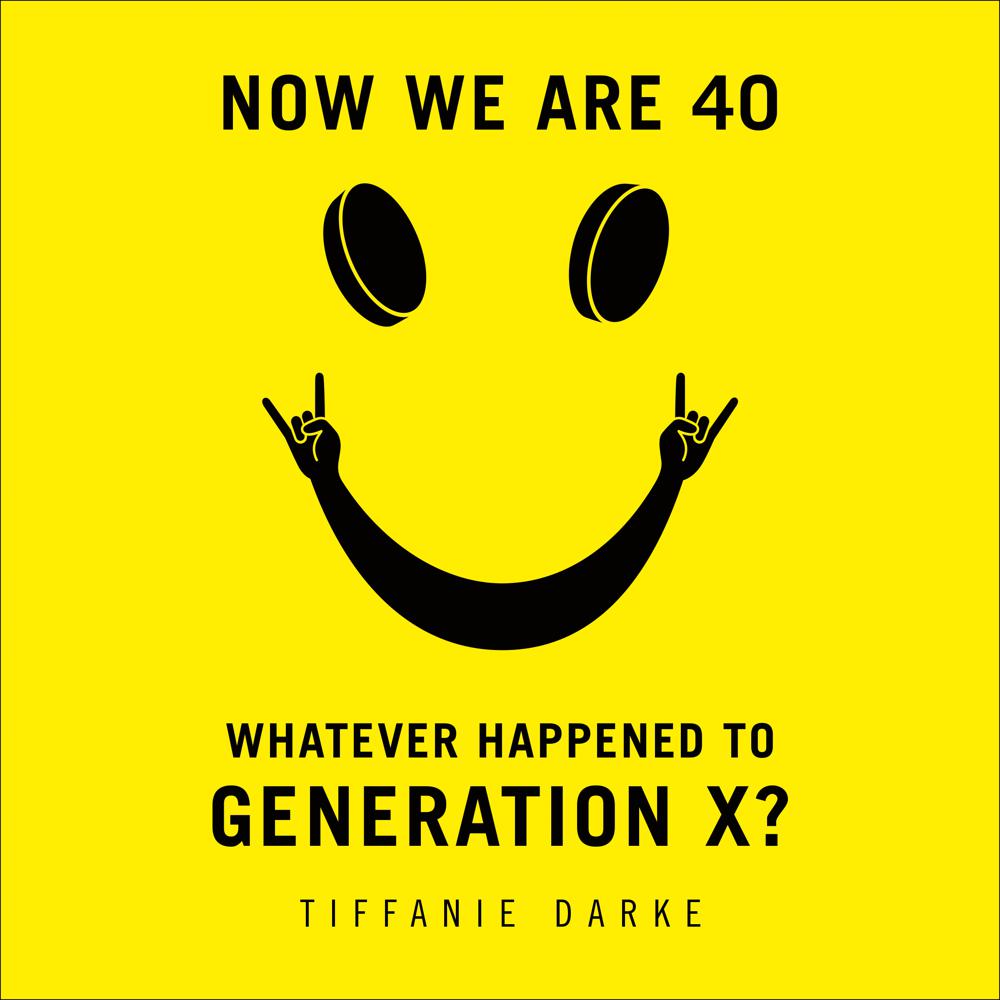 Now We Are 40
Author

Tiffanie Darke

Narrator

Tiffanie Darke

Publisher

HarperCollins Publishers

Run Time

8 hours and 34 minutes

Format

Audio
Listen to a sample
What to expect
What happened to Generation X? Millenials dominate our Facebook feeds and people bang on about the baby boomers – but what about us? The lost generation, the middle youth, the middle child of today. Are we still cool?
Generation X? Remember them? The kids who believed they'd never grow up. The generation Douglas Coupland immortalised in his novel of the same name. The wry, knowing navel-gazers obsessed with cool and being cool who today are sandwiched between the boomers of the 60s and the millennials.
Gen X'ers came of age against a backdrop of Britpop and the Spice Girls, Tarantino and Pulp Fiction, Madchester and the Stone Roses, acid house and rave, super clubs, Ministry and Cream. They holidayed in Ibiza high on hooch and E and never ever believed there'd be a comedown.
So whatever happened to them?
We turned 40. And as Tiffanie Darke points out in this witty exploration of the generation who defied generalisation, we're not handling it all that well…
Where once we wore floaty skirts and Doc Martins, now we're sporting Scandi fashion and 'interesting' trainers. We still party in Ibiza but now bodyboard in Cornwall. Where once mixtapes were the ultimate mating call, now we take selfies and swap Spotify playlists – all the while conspicuously wearing large Dr Beats headphones and casually leaving old packets of Kingsize Rizla lying round our open plan kitchens.
More to the point, Gen X are now in charge. In government, in business and the creative industries. The most anti-establishment of generations has now become the establishment. But as tech overtakes the arts as society's great shaping force, Tiffanie ponders – does cool and its pursuit still matter? If Gen X had it sorted, gave us Barack Obama and downward facing dogs, why is stress the new flu? Why are we working not for love anymore – or cool – but to avoid negative equity and depleting pension pots?
In Now We Are 40, Tiffanie interviews some of the most iconic Gen X'ers such as Pearl Lowe, Richard Reed and Blur's bassist Alex James to look at how Gen X live their life in between being young and old, and how it feels to want to burn down the establishment only to realise that now you are the establishment.
Subscribe to our newsletter
Sign up to get tailored content recommendations, product updates and info on new releases. Your data is your own: we commit to protect your data and respect your privacy.