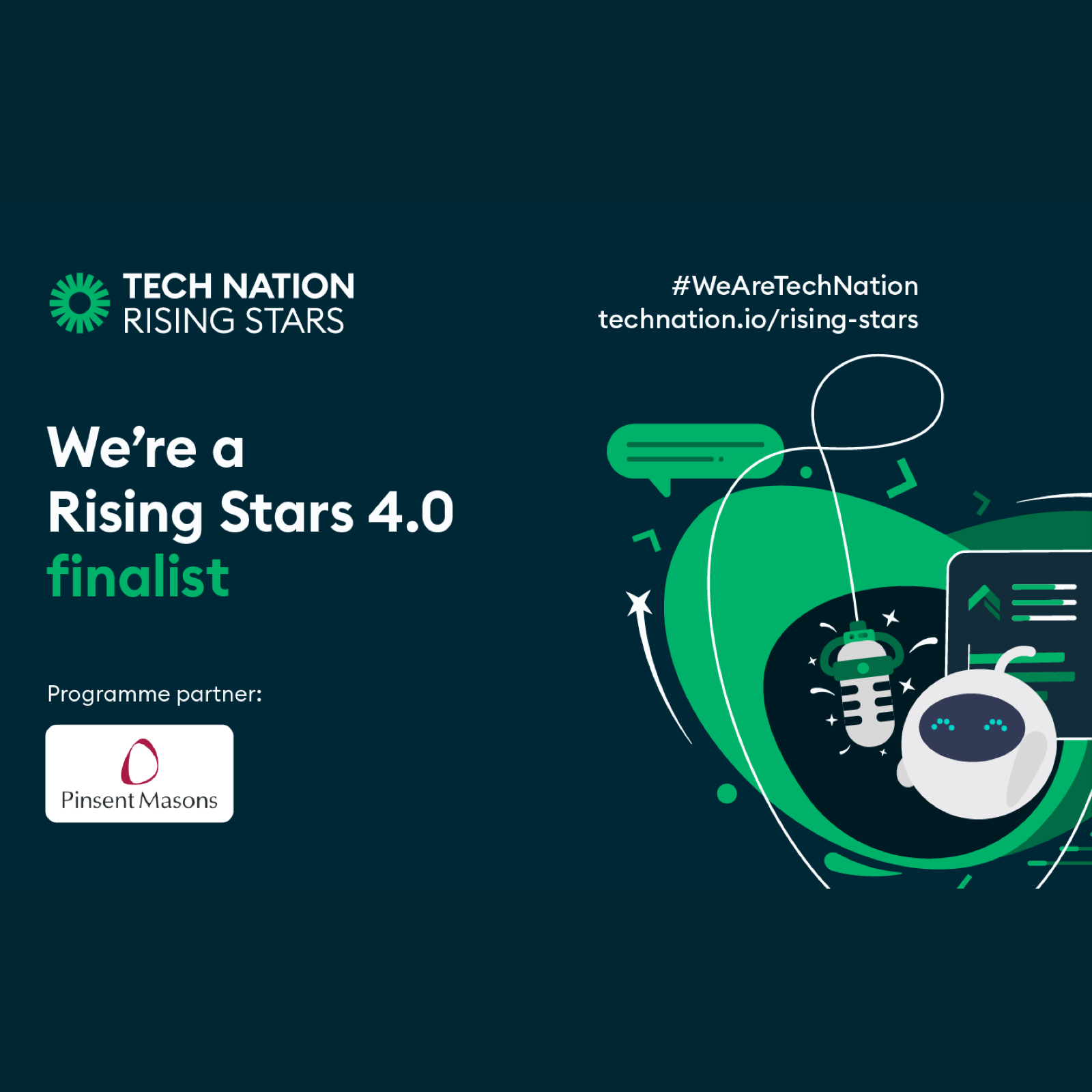 Rising Stars Finalist!
Written by Kelli
2 Mar 2022
It is our pleasure to announce that we have been selected by Tech Nation as a national finalist in Rising Stars 4.0! This follows our success as the Regional Rising Star winner at the end of last year. Since then, our popularity has grown to over 20k+ downloads as more and more readers flock to their non-subscription based model.
The leaders of this audiobook revolution, founded in 2019, are Kelli Fairbrother and Mark Chaplin. xigxag aims to shape the future of books to make reading more accessible, more engaging, easier and more sustainable. We have developed an exclusive integrated listen and read experience called x-book®, which allows audiobook listeners to see illustrations, search in the book, lookup words, take notes, share quotes, switch to reading or read along. An affordable pay-as-you-go model also sets it apart from other popular audiobook apps. Prices start at £7.99, with a selection of books always available at £3.99. No subscription required. The app is fully integrated, based on proprietary technology that links human voiced narration to the selected text.
The benefits that come with winning this competition are: 
The chance to showcase and promote an innovative Cornwall-based businesses to a highly curated audience of investors, influencers and wider tech ecosystems
Tech Nation content campaign and press coverage to help raise the company profile 
Network with potential investors at the Rising Stars VC Office Hours 
Induction into Tech Nation alumni network 
Pitch training and coaching by pitch for success
The companies in the competition have an average of seven employees each and 55% have female founders or co-founders.
Audio is one of the leading trends of 2022. The increasing use of smartphones means that audiobook sales have experienced remarkable growth since 2012. Statistics show audiobook revenue has been up over 30% year on year. In 2021 statistics show that 40% of audiobook consumers listen digitally at least weekly, up from a third in 2019/20 and less than a quarter, back in 2017. xigxag also aims to introduce young people with a whole new world of storytelling. According to research by the national literacy trust (NLT), audiobooks can break barriers to reading for young people who are reluctant to read.
Kelli Fairbrother, co-founder, and CEO said:
"It is an absolute honour for xigxag to be recognised as one of the hottest tech start-ups in the UK. Our team has worked incredibly hard to create the first ever listen-and-read concept, the best-ever digital reading app and content platform in the industry." 
Mark Chaplin, co-founder, and CTO added:
"It certainly is a fantastic start to xigxag's year.  We have made incredible progress building and improving the xigxag app and underlying tech-enabled content platform.  We've expanded our development team and recently celebrated over 20K downloads. The audiobook market is continuing to flourish, the format is adored by a broader demographic than in previous years and is still on track for huge growth." 
Reaching this stage of the competition is amazing, and we're so grateful for the opportunity. If you want to see for yourself, you can watch our pitch here.
Book your spot to see which 10 companies win the Tech Nation's Rising stars 4.0 competition… And wish us luck! 🤞
Subscribe to our newsletter
Sign up to get tailored content recommendations, product updates and info on new releases. Your data is your own: we commit to protect your data and respect your privacy.