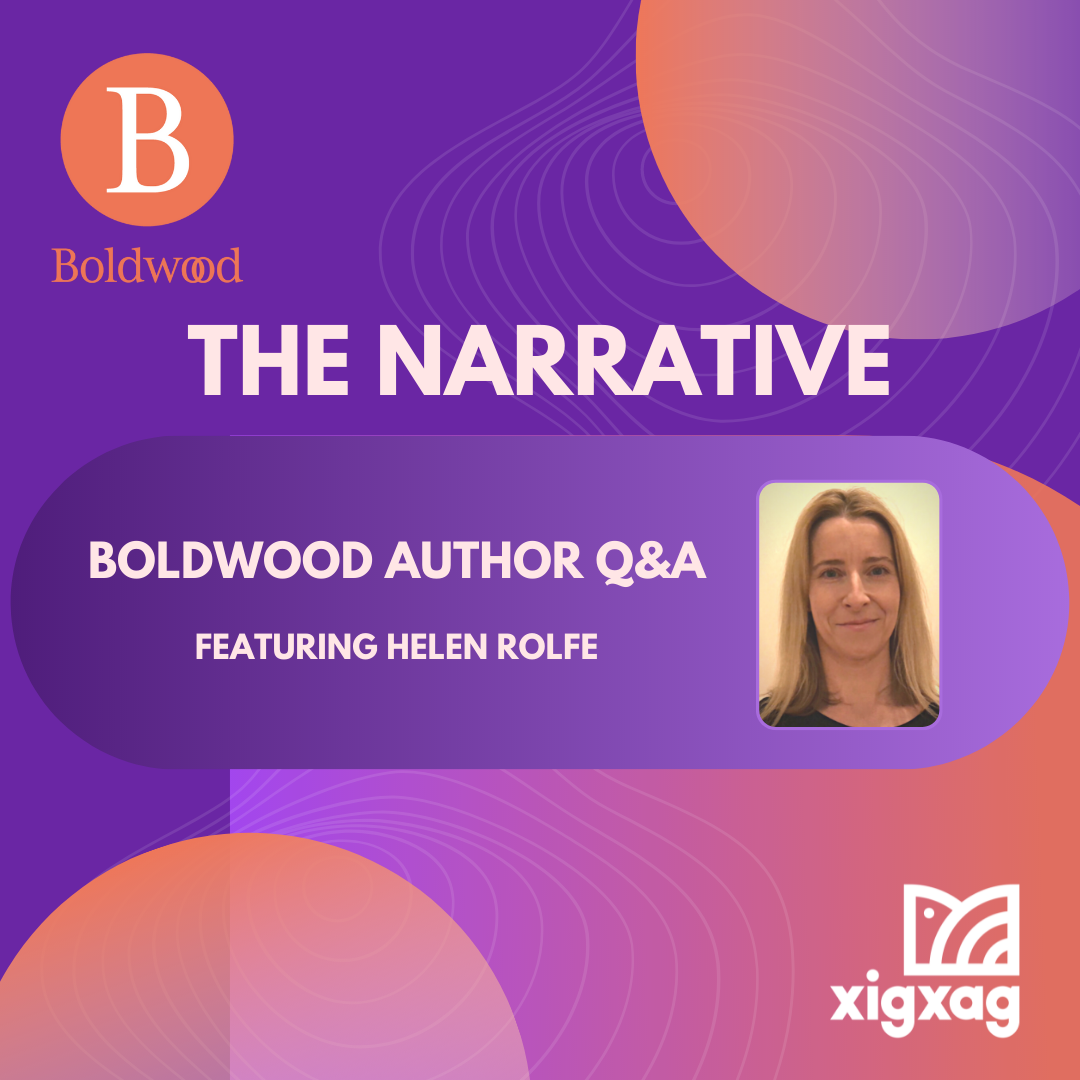 The Narrative with Helen Rolfe
Written by Kelli
12 Jul 2022
Helen Rolfe is the author of many bestselling contemporary women's fiction titles, set in different locations from the Cotswolds to New York. Most recently published by Orion, she is bringing sixteen titles to Boldwood – a mixture of new series and well-established backlist. She lives in Hertfordshire with her husband and children.
Q. A feeling of community is central to your books. How important is it to you to draw that theme out?
I love drawing out the theme of communities in my books. Communities might involve family members, friendship, love or pulling together towards a common goal. I'm not sure how many communities like this exist these days but I like to imagine they do and that everyone can find their own happiness with other people and a unique community surrounding them.
Creating a community of course gives plenty of opportunity for plot ideas too! There will always be people with opposing views or people who clash, characters who come and go. Everyone has a story to tell after all.
"Thinking of a new story idea, making a start, and having it evolve right in front of you. And the freedom of setting my own schedule, I love that!"
Q. When you write a series do you have an initial idea of how it will evolve over time, or do you create the stories as you write each title?
I've written a few series so far – New York Ever After, Heritage Cove and Magnolia Creek. With New York Ever After I never planned more than one book but as soon as I'd written Christmas at the Little Knitting Box I knew I had more stories to tell there and I could already imagine a beautiful brownstone and the Inglenook Inn. I'm now working on book 7 of that series and loving every moment! I think the location has a lot to do with it – it's almost like a trip away from work for me to get stuck in to New York books and there's potential for many more stories especially now I've introduced the fictitious Connecticut town of Inglenook Falls which starts to feature more as we go through the series.

With Heritage Cove I planned to write a series right from the start so I planned out the small community with the potential for more stories. I even drew a map so I could be thinking of where to go with book two as I worked on book one. I didn't have a solid plan however for book two until I visited Bruges, discovered waffles and began to think perhaps I could add a waffle shack to the Cove. Then, during edits for book one I realised Harvey's estranged brother had a story to tell and it was the perfect opportunity to bring Daniel back to the Cove and have him open the new waffle shack and face his demons.
Q. How important is it to you that your stories have a happy ending? Are you ever tempted to deviate from this?
My books can address some really heavy themes throughout – the reader may go on a bit of a rollercoaster journey with the characters especially if they can relate to some of the issues those characters face. That's the reason why I feel it's important for my books to have a happy ending or at least a happy ever after for now. I don't always tie up every single loose end because life isn't really like that but it's really important for me that a reader closes the book after the final page and feels a sense of satisfaction, is perhaps smiling after the story reaches its conclusion.
Q. Is there an author that has inspired your writing?
I think lots of authors have inspired me at different times right from my love of Enid Blyton as a kid, then Judy Blume as a teen and then the many brilliant writers I enjoy reading as an adult. The inspiration comes from their wonderful storytelling, brilliant characterisation and ability to draw me into a story. I just hope I can do the same with my readers!
Q. What do you enjoy about working with Boldwood?
Boldwood are what I would call proactive rather than reactive which is my favourite thing about working with them. I feel confident in the editing process and then handing over the book in its final stages. They're so clued up with publishing trends and respond quickly to changes and I also love that I feel so welcomed by the team and all the authors. I also absolutely love the fact that they bring out a book in all formats on publication day which means readers have a choice of how they get to enjoy the book. As a reader it's beyond frustrating to see that the paperback isn't available for a title if I really want to buy it or that the audio book isn't coming out for another month or so.
Q. Is there a particular book that has changed your life?
I would probably say Wannabe a Writer? By Jane Wenham-Jones. I mentioned to my dad that I was thinking of trying to write a novel and he sent me this book that I devoured. It gave me the courage I needed to make a start and join the RNA and the New Writers' Scheme which was the launchpad for an entirely new career and one that I love!
Q. What are you listening to at the moment?
I'm not listening to any books at the moment – it's time for a kindle book this time! I like to go between kindle and paperback with the occasional audio. Audio books are great when you're out for a walk!
Q. What is your favourite thing about being an author?
Thinking of a new story idea, making a start, and having it evolve right in front of you. And the freedom of setting my own schedule, I love that!
Books by Helen Rolfe on xigxag
Summer at the Twist and Turn Bakery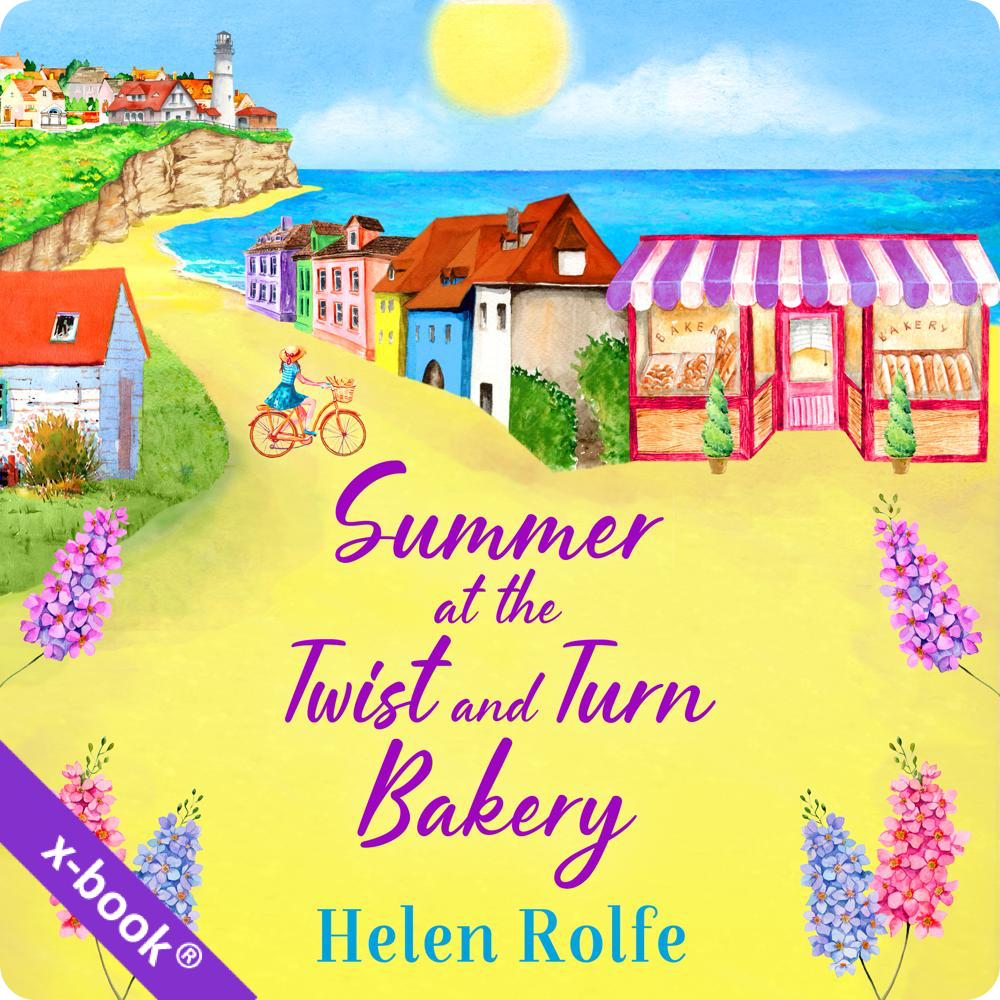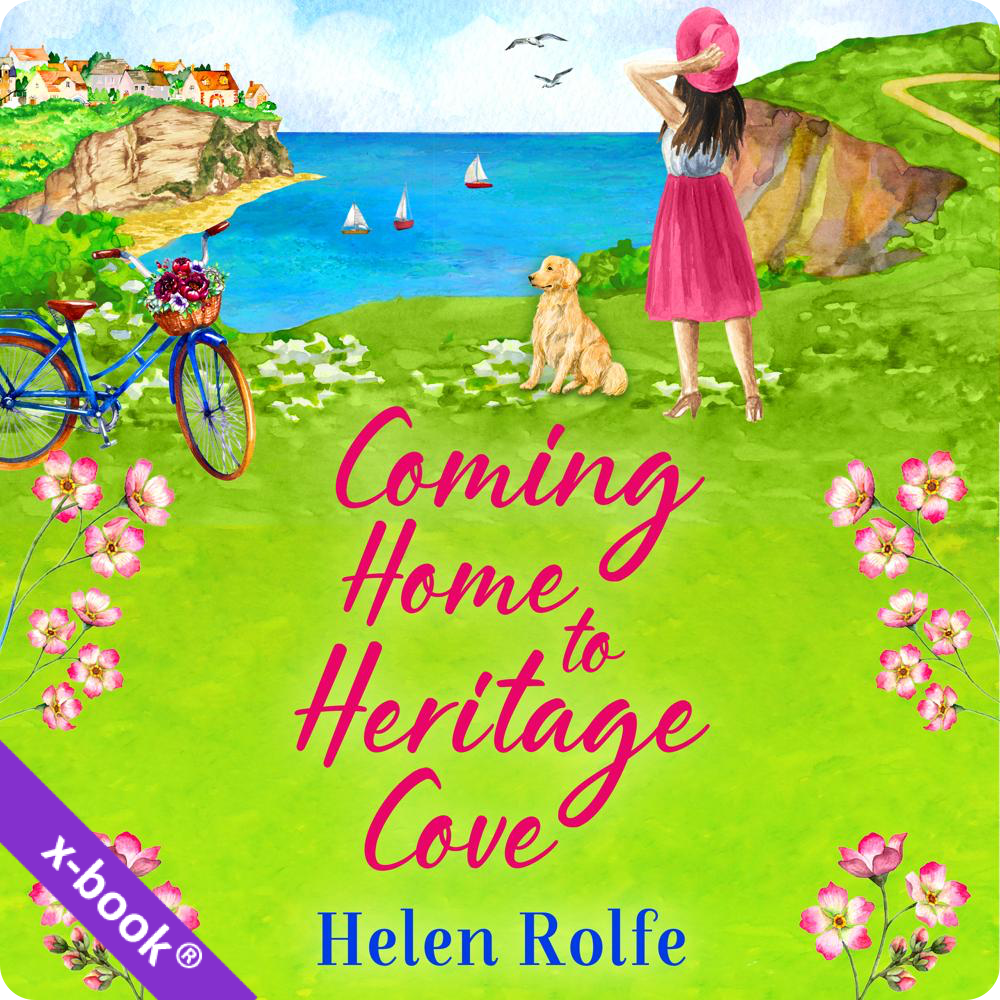 The Farmhouse of Second Chances
The Kindness Club on Mapleberry Lane
Subscribe to our newsletter
Sign up to get tailored content recommendations, product updates and info on new releases. Your data is your own: we commit to protect your data and respect your privacy.